book you course per 100€
and learn at home with the theory online
                                                                                      Rescue Diver Course 265€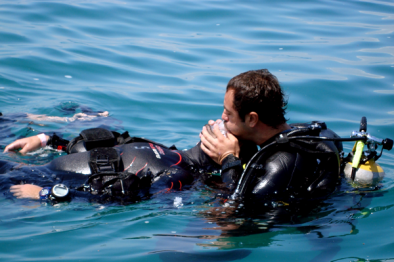 Requirements:
Advanced Open Water or equivalent.
Diving insurance.
Certified sport medicine physician, not exceeding two years of issue.
Title Emergency First Response (or equivalent) in first aid.
Content:
Practices in pool or confined waters-
5 Knowledge development modules online
12 Exercises in sea (Costa Brava).
Certification:
Maxium degree of international recognition.
Includes:
All PADI Materials.