Night Diving
As the sun is getting, you get the scuba gear, you put the scuba mask and bite your scuba regulator. A deep breath and you throw the boat  into the underwater night. Although you,ve seen this reef many times before, this time fall into a total new world and see life come under the glow of your dive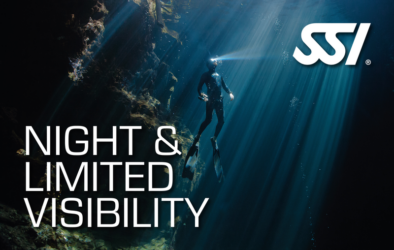 Requirements:
Minium age 12 years (with permission of the tutor).
Diving insurance.
Certified sport medicine physician, not exceeding two years of issue.
Open Water Diver (or equivalent).
Content:
The planning, organization, procedures, techniques and potential problems of night diving.
How to control your buoyancy at night.
The entrances, exits and underwater navigation at night.
Nocturnal aquatic life, since many plants and animals you'll see they are different.
Certification:
Prestigious international qualification wich allows you to dive at night.
Includes:
All SSI Materials
All diving equipment